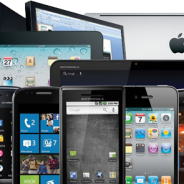 Proweb Associates, Inc. A Mobile & Web & Desktop Application Software Company A Member of multiple developer portals including Android & IOS ProWeb Associates has the tools and experience to bring your app to life. We have invested in integrated development environments that allow use to provide cost effective applications to completion. Our apps are designed to work with low-power handheld devices using client-side programming (JavaScript/JQuery for example) along with  server side processing to provide pleasant application experience. PC software development using Adobe air environment for Windows, Mac, Linux desktops. Custom software developed for you with the ability to work in the cloud and share information between mobile apps & desktop software. Cost effective and digitally signed with our corporate encryption key to ensure authenticity and copyright. A member & contributor to the open source community we develop using the best commercial & open source platforms available. We are always testing the latest and greatest technologies to maintain the best performance, features & cost we can provide. Much of our software and development resources are subscription based so we can maintain the latest updates and fixes in the software we use everyday. Local or Cloud, multiple platform/device, let us deliver a custom product designed with your needs in mind. If you are tired of trying to make it work, give us a call and make your software work for you and your...
read more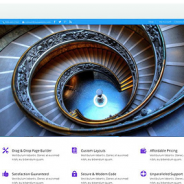 ProWeb Associates, Inc. A Web, Data, DNS, E-mail Hosting Company No single out of the box answer for todays businesses. Sharp Web Presence Custom Application Needs Including Commerce Complete In-House System Support Technology Matching, Conversions Cost Effective More… We understand the code & hardware from the ground up.  Not only does ProWeb use common systems out there for maintaining content – designs (WordPress, Drupal etc.) we also build our own.  From plugins to entire custom content – document management systems designed with your needs in mind. We do not sell you a product… we provide our services based on your needs.  We have the experience to help you sort through the hype and present down to earth options for you and your business. In this age of technology many times you are told what you need, we do things a little different, maybe a bit old school, we listen… Access internal information & data, span across multiple OS's and devices, have an idea or a problem? We are here when your...
read more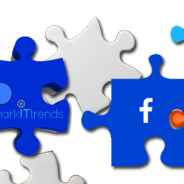 A ProWeb Associates, Inc. Partner MarkITtrends Making Local Internet Marketing a Priority Local search has evolved into a complex and unpredictable form of online marketing with Google at the helm. Both Corporations and mom-and-pop shops need to make best out of local Internet marketing because its importance will continue to grow in the local business space. My hope is that these tips will be able to make some sense of local internet marketing and to help you grow your business. The Website Websites are an excellent tool to accomplish objectives. Regardless of company size, all websites should bring you closer to your predetermined goals. Some examples of goals could be: Acquiring new customers Generating more leads Branding your company Lowering sales resistance Measurement Objectives are too obscure. This is why we need specific goals. Without getting into too much detail, measurement is a yardstick to determine how close you are coming to your predefined goals. To learn more about measurement models, you can read this post by Avinash Kaushik. The Value of a Customer Over a Lifetime Regardless of business size, every company should know what the average lifetime value of a customer is. This value is critical in helping you determine ROI (Return on Investment) for any marketing or advertising you may consider. If you need to learn how to calculate this you can use this handy calculator made by Harvard Business School. Starting From The Ground Up Local Search is about data. It's about distributing that data across many platforms and technologies. It's about insuring accuracy and consistency. If Google notices an abundance of consistent information about your business, called citations, it will make them think you have a legitimate business, are important, and you get rewarded with improved search visibility. NAP NAP, in Local Search is not a short restful sleep. It stands for name, address and phone number. Your NAP is the minimum basic requirement you should include in your online data. Companies called Aggregators build and maintain large databases of business data. Why Data Aggregators Are Important They can provide and distribute business data to search engines, local information platforms and industry directories. If the data they have stored for your business is inaccurate, it can become inaccurate all over the place. Data aggregators take their data seriously. To verify information often requires access to phone information, domain email and sometimes even scans of official documents. Citations Matter Citations are nothing more than mentions of your business NAP, however, citation quality can vary and there are different types of citations. Some examples of citations are: Your website Internet Yellow Pages Local Business Directories Industry Websites Event Websites Citation Sites Want to try your hand at claiming a Citation? Here is short list of some of the most important ones: Yellowpages.com Yelp.com Citysearch.com Manta.com Hotfrog.com Researching specific industry and niche sites is also a good idea. For Lawyers, Avvo.com is a good example and for manufacturers, ThomasNet.com Make Your Website Search Friendly While citations can provide some level of success, your website is the platform you can totally control. Without getting too technical, learn about site architecture, mobile, mobile apps and who your target audience is. Performance and crawlability are still very important. Titles, headings and body text play an important role as well. Providing...
read more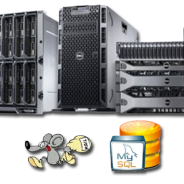 ProWeb Associates, Inc. A Web, E-mail, Data, DNS Hosting Company Why do we do our own Hosting with our own data center, not a co-location? Again we are developers, to provide the vast number of options to our customers we need to control the hosting environment. We purchase and install enterprise class servers (Dell & IBM) certified to run the OS's installed on them with software compiled and installed by us. Over 19 years of experience has taught us what to use how to make it secure and dependable. Why would we pay an outside company with less experience and know how to  limit what we can do…? We also offer control panels for re-sellers, if you are a design firm and looking for a hosting company for your clients we can provide you automated abilities you may not have today through our control panels. Our typical server would run Linux and offer multiple versions of php, rails, mySQL, PostgreSQL, E-mail, Web-mail,  DNS with spam and virus detection software installed. Our servers run multiple drives and management software to provide scheduled backup of files & hot rebuilding of storage if needed. Nothing is foolproof but years of experience has taught us to be prepared & what works. We have hardware installed to allow us remote access even when not in a operating platform & allow us to remotely power cycle servers and devices at will. All in an effort to maintain the highest uptime we can provide and maintain cost effective hosting platform. We also try to keep a full stock of duplicate hardware & drives in inventory at all times. Need a new Linux server set up for your business? Let us know what you need, file-sharing, data, e-mail, intranet we can build one for you....
read more